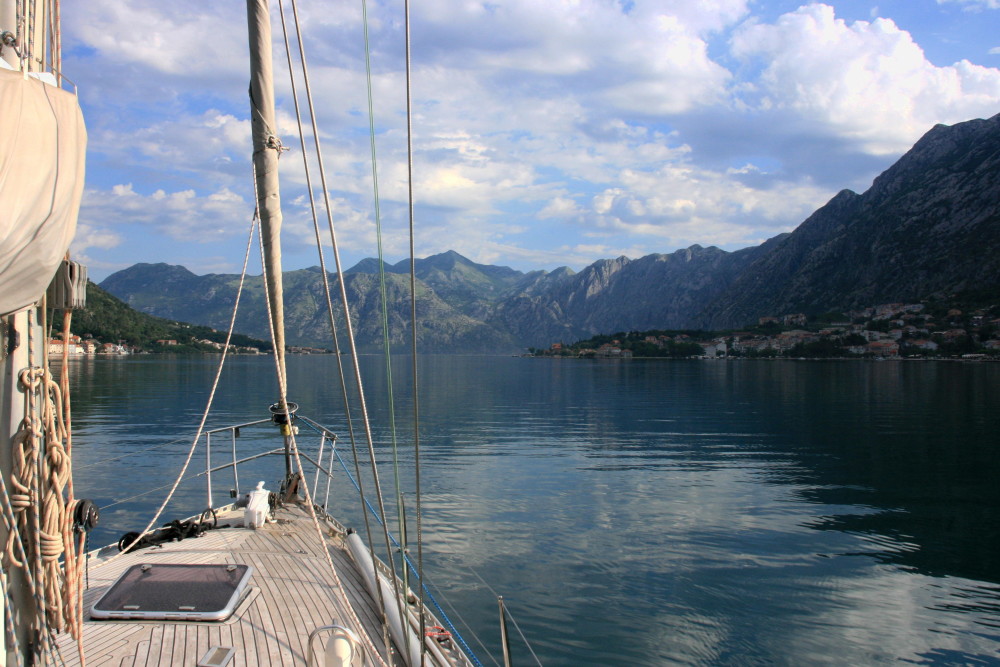 Sailing in Kotor Bay - Unique, Affordable, Unforgettable yacht boat trips in Montenegro
A boat trip is the only way to truly experience the beauty of the Boka Kotorska.  Treat yourself on our beautiful sailing Yacht Monty B for the experience of a lifetime.
We offer affordable, friendly and unique custom-designed sailing boat trips around this outstanding area.
Sightseeing from the comfort of the deck of a yacht - it doesn't get much better than that! 
We have been voted the No1 Thing to do in Montenegro since 2011 and are recommended by Lonely Planet and Bradt Guide.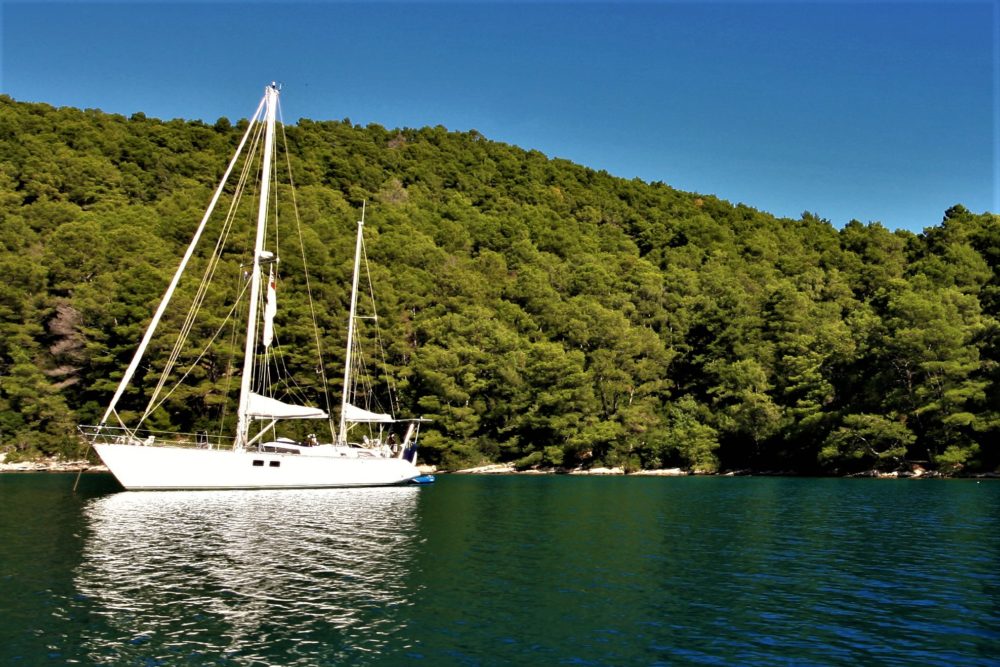 Do something different - from only €95 per person
We are a friendly and enthusiastic British couple who permanently live aboard our yacht, Monty B.  Sit back and relax while we take you on a stunning journey beneath the soaring mountains of Kotor Bay.

A Day out on Yacht Monty B is the perfect way of combining a sailing boat trip with visiting some of Montenegro's UNESCO World Heritage status scenery and most iconic beauty spots, whilst escaping the heat and crowds.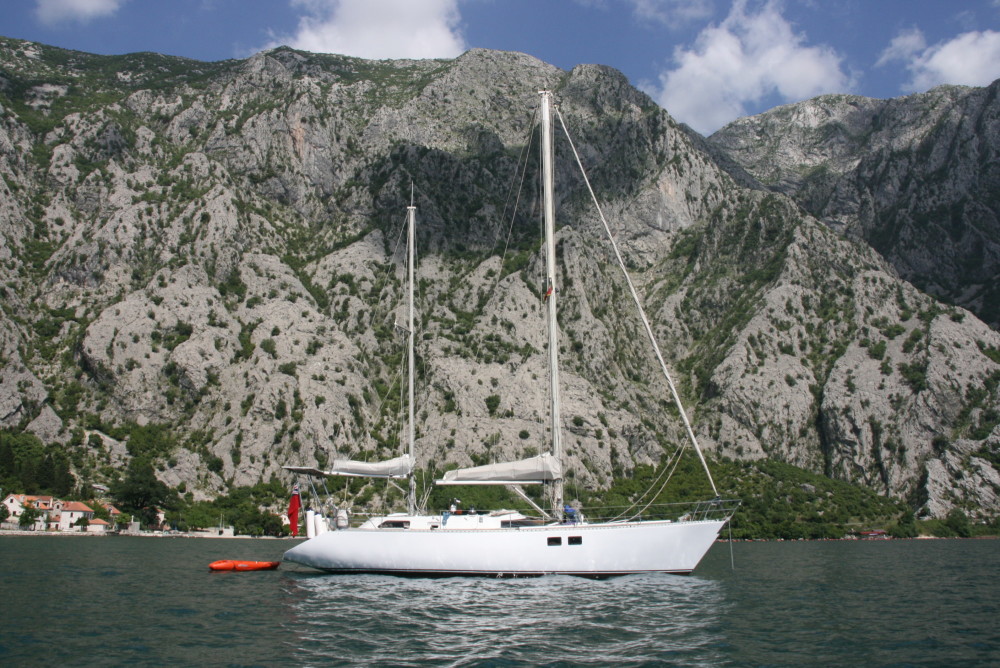 Book now for Summer 2017 & pay 2016 prices!
Book now to get our Early Bird prices.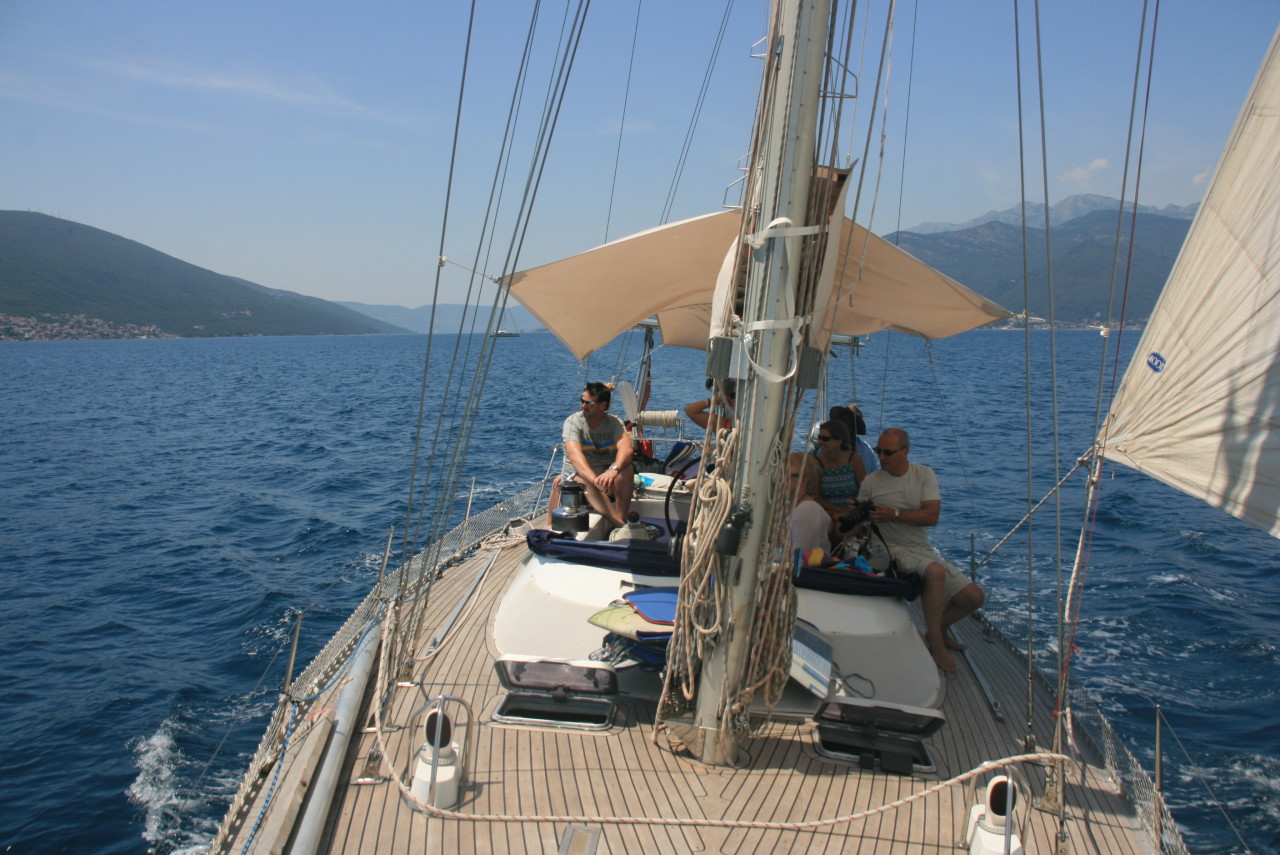 Exploring, sailing, sunbathing, relaxing, swimming .........
Appreciate the landscape and architecture, learn about the history of the area, find the best places to swim or try some sailing - or experience the ultimate holiday luxury:
relaxing on deck with a drink in your hand at sunset!

There is nothing better than relaxing on deck after a swim with a drink and our complimentary snack platter.
Monty B is the perfect way of seeing the best of the Boka Kotorska in one complete trip ~ we are the only company in Montenegro that provides all of this.
The "best day of your holiday"
Cruising around the Boka Kotorska by boat is a once in a lifetime experience. Our customers frequently tell us A Day out on Monty B was the best day of their holiday!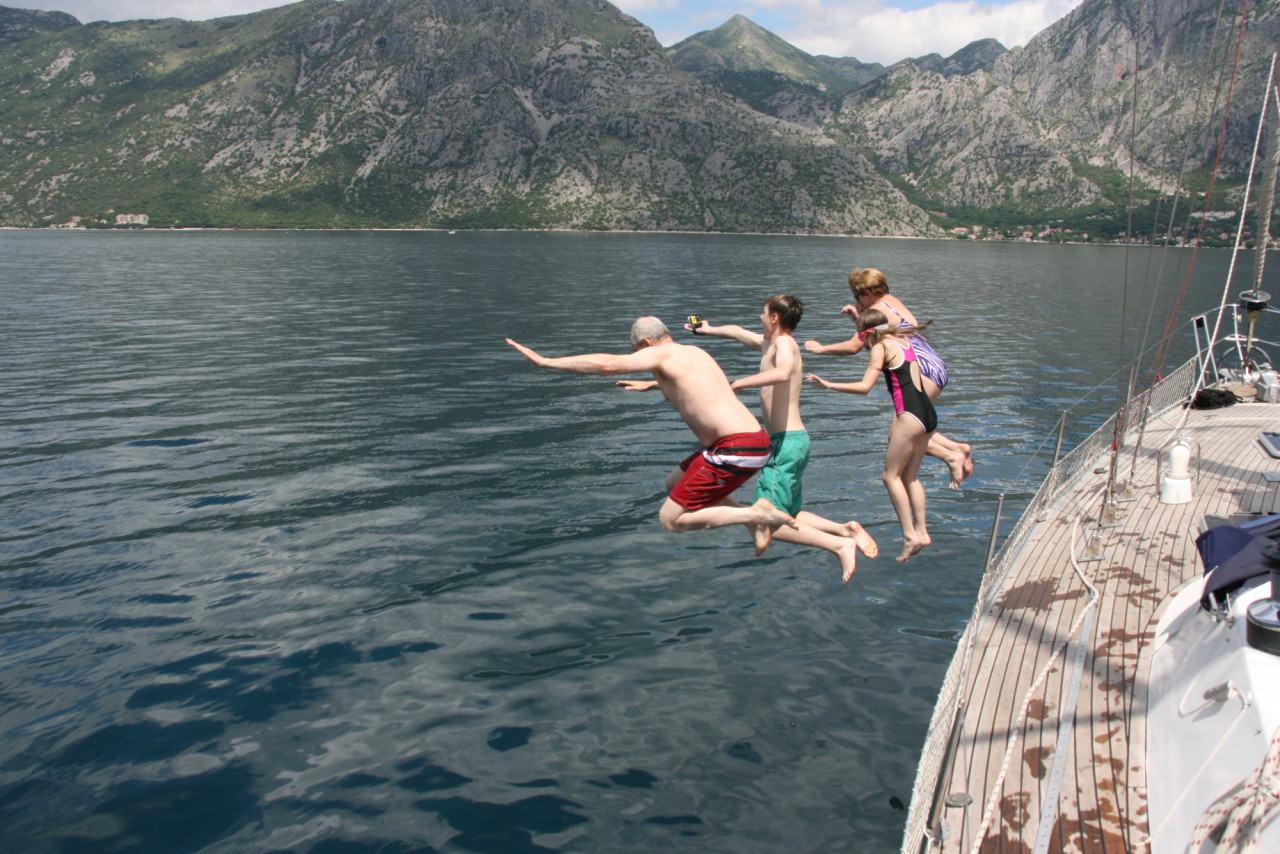 Our customers tell us we are great value
From only €95 per person, it is the best value activity in Kotor Bay.  All inclusive, there are no hidden extras: 
Escape the tourist hordes!
Complimentary on-anchor G&Ts (or other drink).
Complimentary delicious snack platter.
Chilled drinking water.
Pick up or drop off at your accommodation.
Choice of itineraries.
Choice of morning or afternoon trips.
We take photos all day and email them to you by Wetransfer at the end of your trip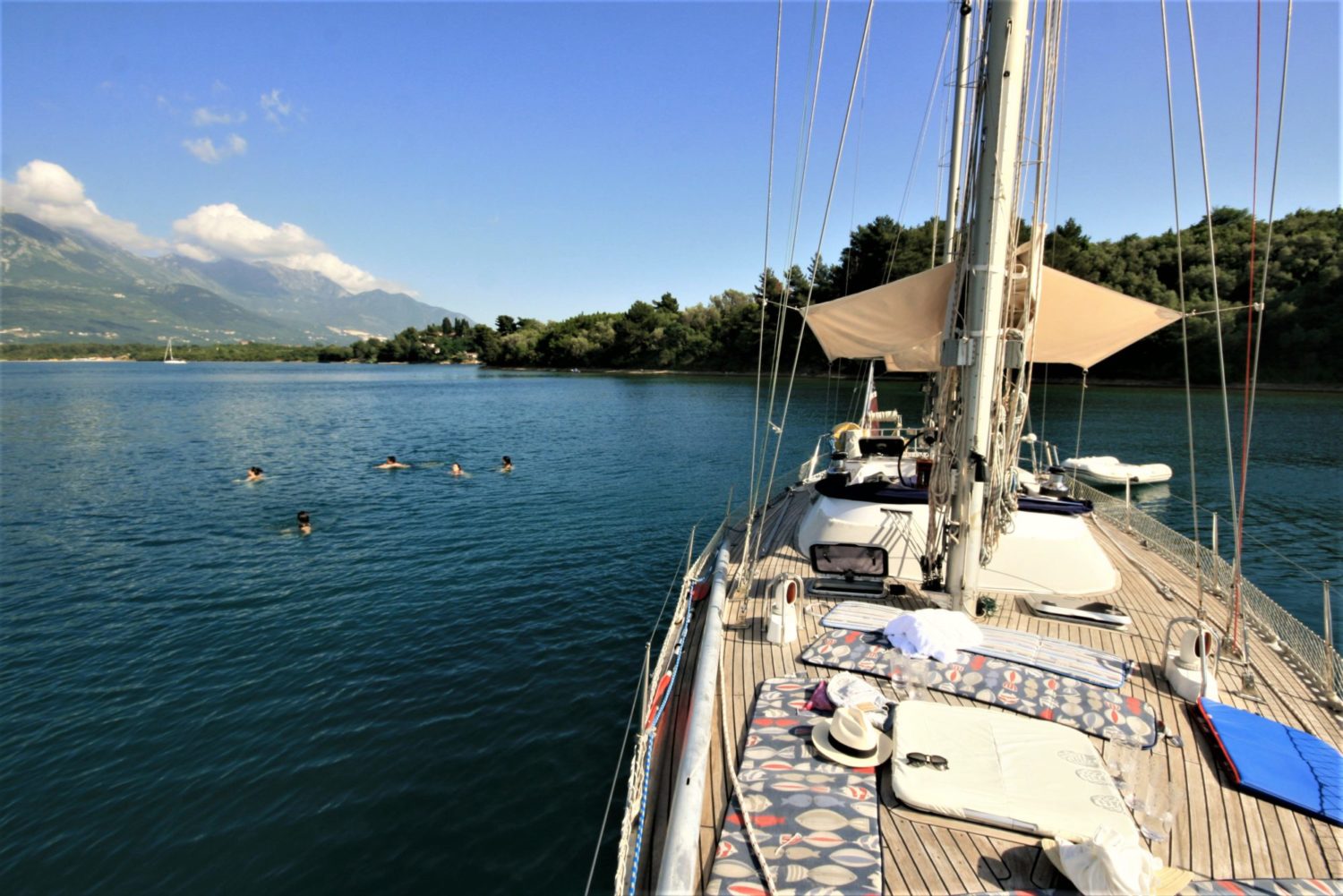 Enjoy being in the water
We know all the best swimming spots - there's nothing better than swimming off a yacht in calm, clear, warm waters!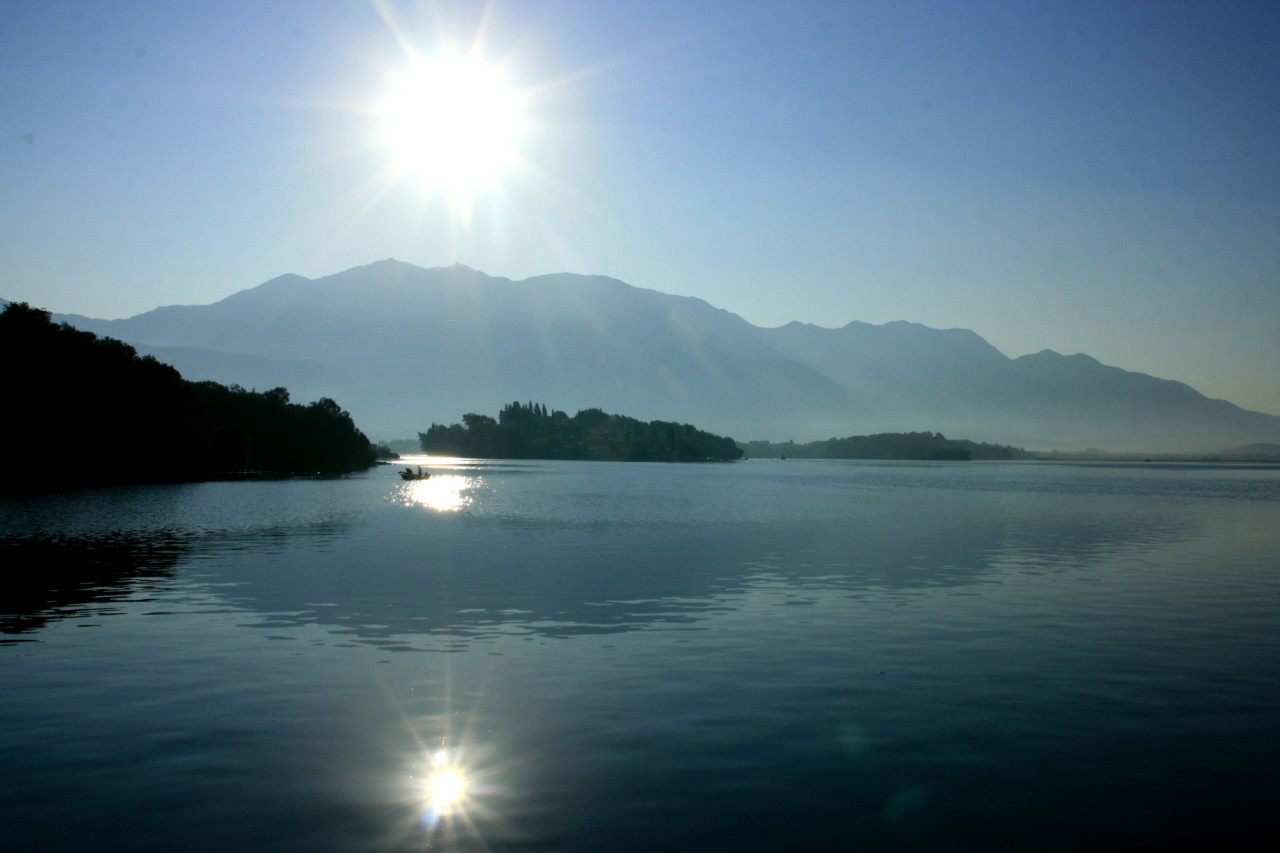 Sail the boat or just enjoy the peace
The serene, deep blue waters of Kotor and Tivat Bay provide the perfect place for some great sailing. Help us sail the boat or just enjoy the amazing feeling of gliding through the water under sail.
Get away from the crowds - Sightseeing with a difference
Native English-speaking personalised tour guide - we know this area very well and can tell you all about the places we will visit.  
We are also happy to discuss the history and politics of the area, both past and present, and give you an insight into the Balkans.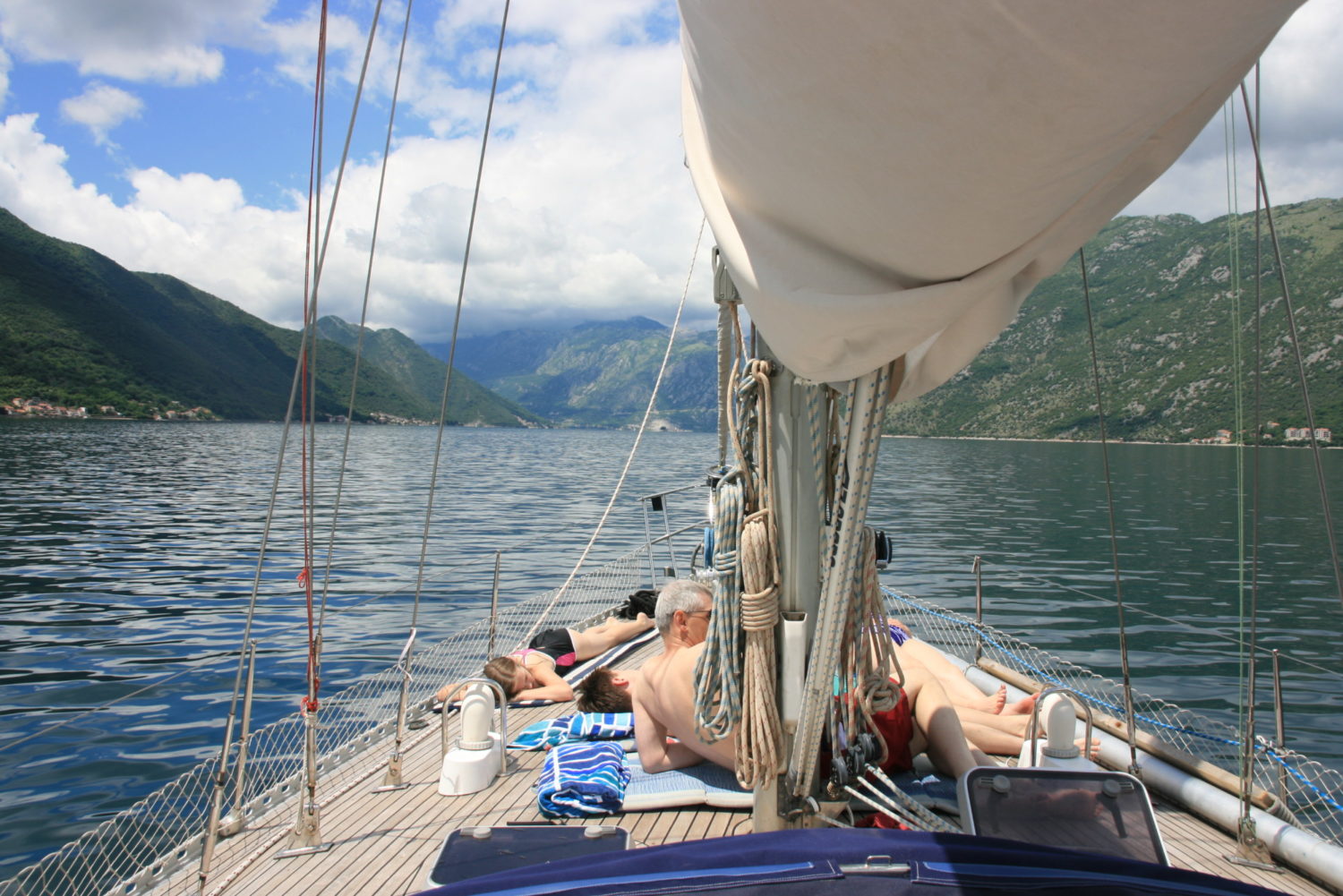 We try to keep our prices as low as possible - book now for an unforgettable day out in Kotor Bay
Book now - we are getting busy! .  From only €95 per person including drinks, snack platter and a luxury deck - contact us now!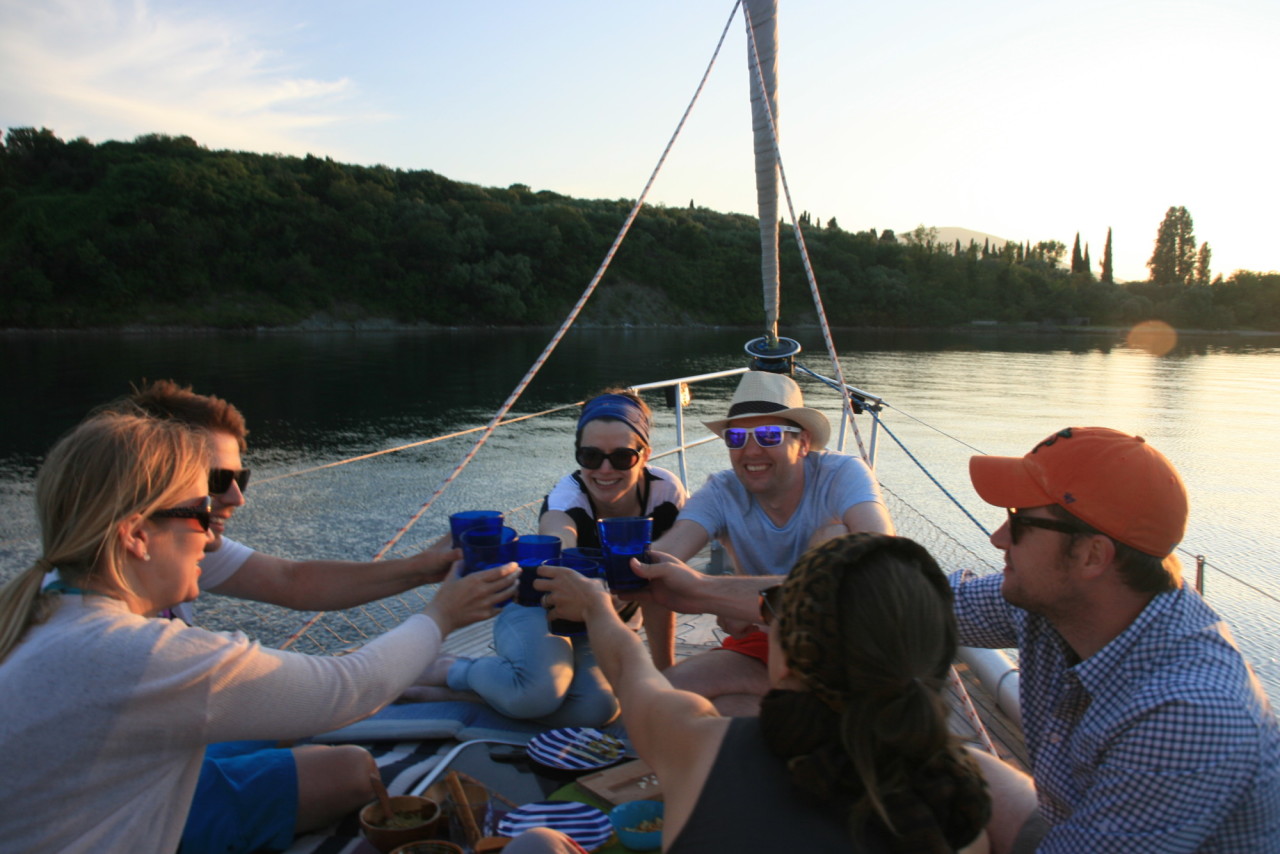 Share your trip and split the cost
We arrange shared trips which are great fun and are particularly suitable for independent travellers or couples. 
From €95 per person including complimentary snack platter and sunset/end of trip G&Ts!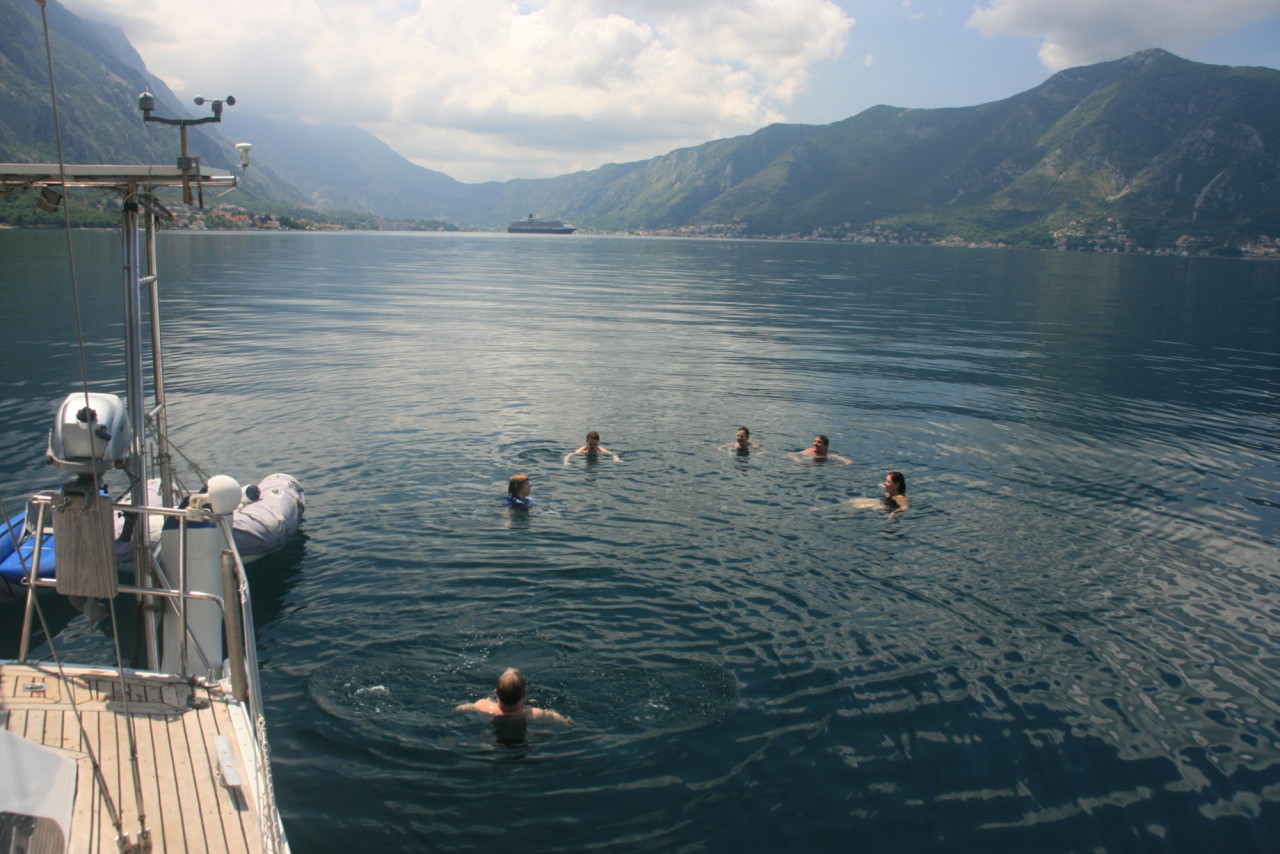 Swimming in clean, sheltered waters with magnificent backdrops
It goes without saying that you will have LOTS of opportunities for messing about in the water; we can stop whenever anyone fancies a dip and we know some great spots where the water is crystal clear and the scenery is just breathtaking.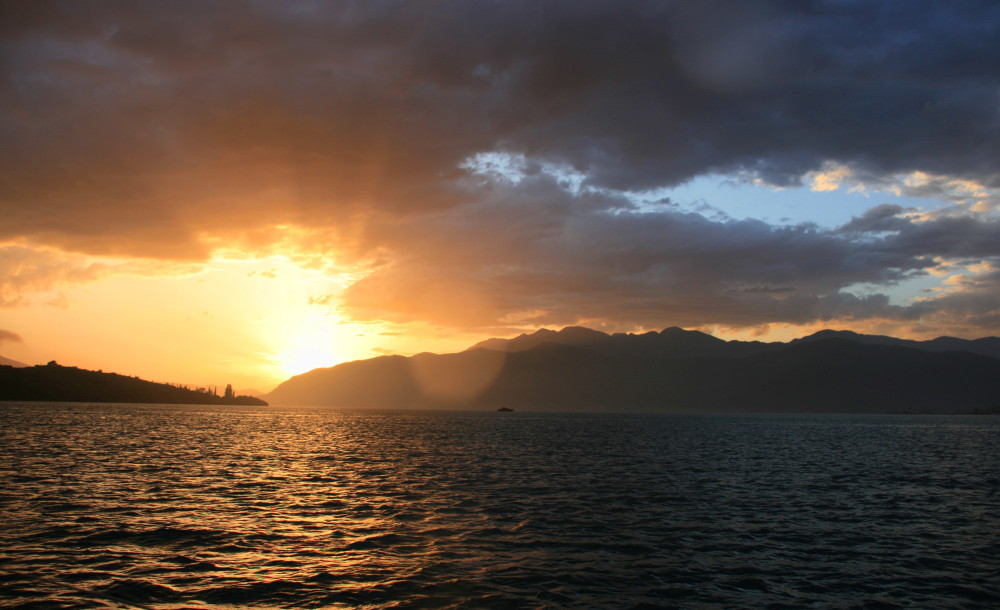 Perfect light for photography
The stillness of the morning provides wonderful reflections of the mountains or try an unforgettable sunset experience, sipping complimentary G&Ts whilst taking in the magnificence of the sun slipping behind the mountains and the ever-changing colour of the sky.

We take photos all day and make a photo album of great memories for you to take home.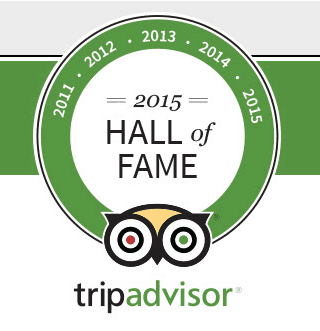 Consistently voted The No1 "Things to do in Montenegro", year after year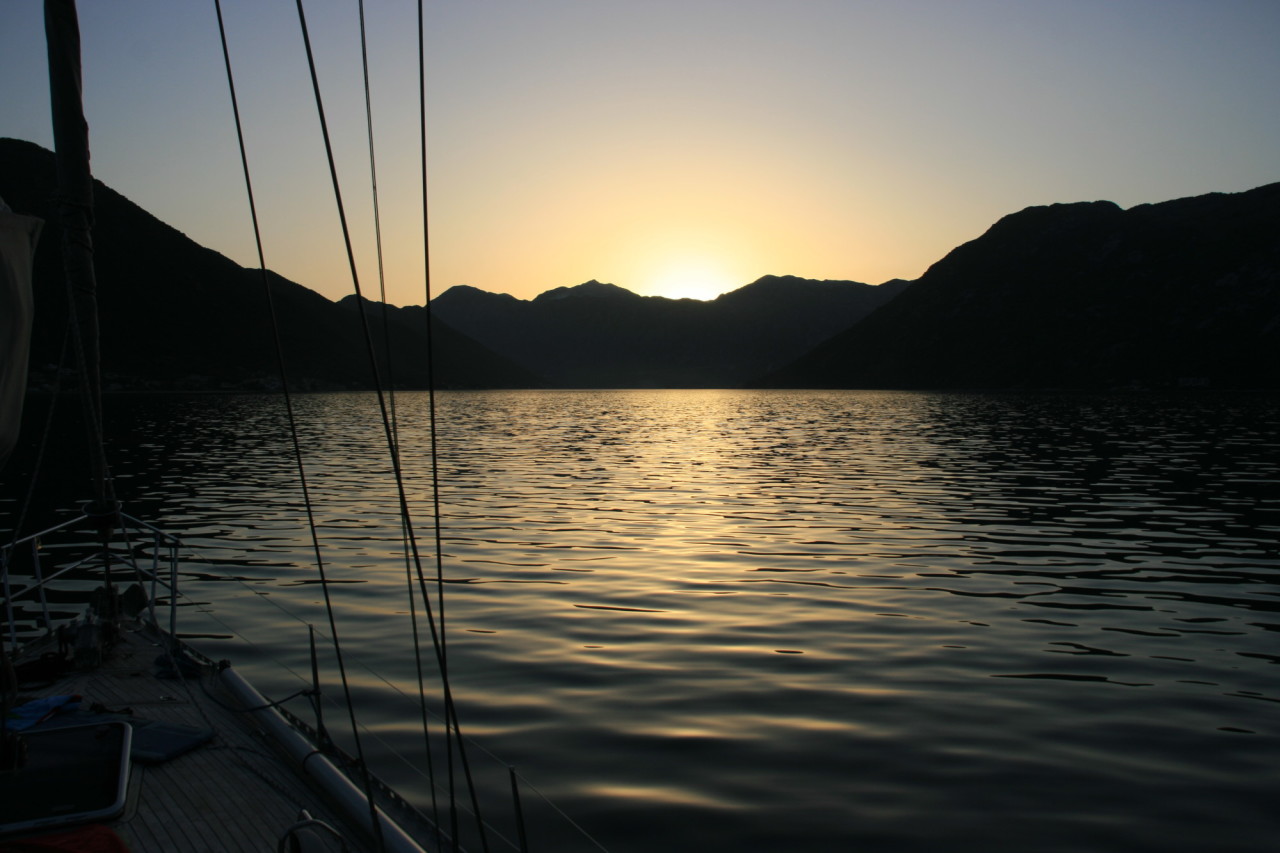 So romantic.........
The perfect backdrop for a honeymoon or pre-wedding treat ~ we will provide you with an unforgettable experience.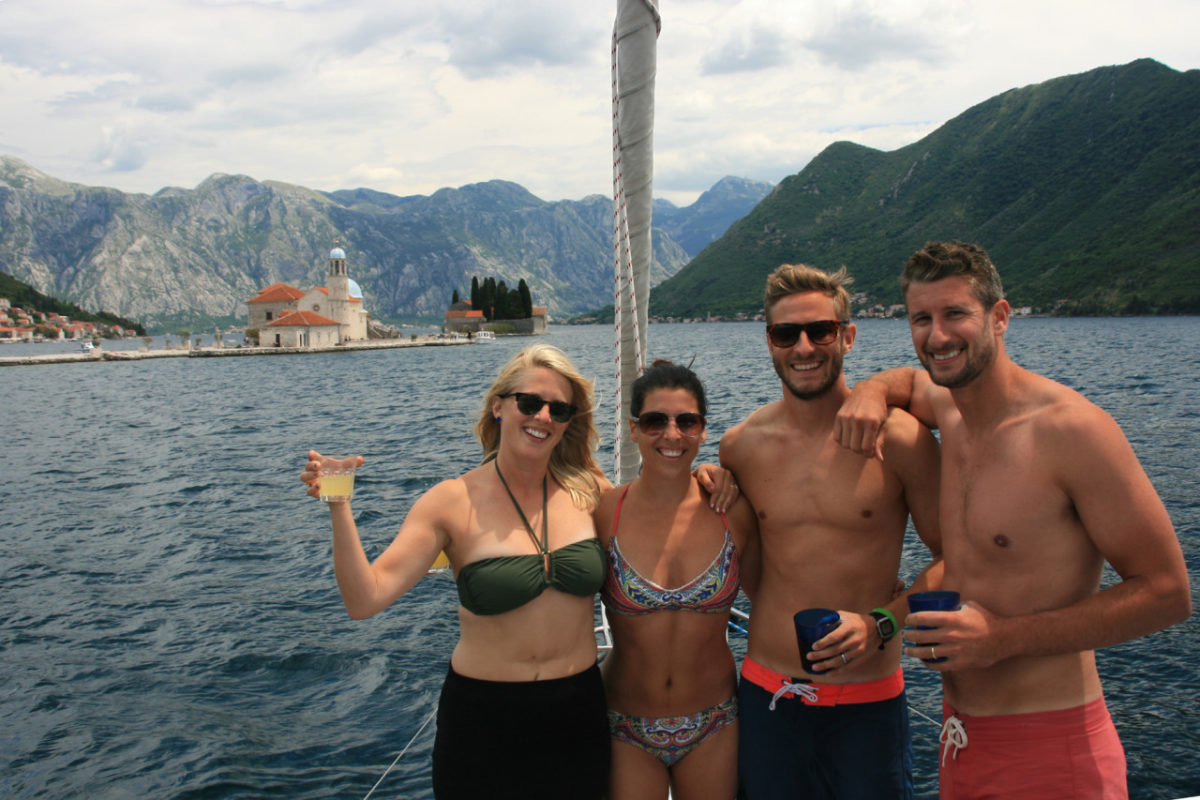 Fun with friends, family, couples and single travellers

Our trips are custom-designed to suit you and your group.  Tell us what you want from your trip and we'll do the rest.